Our Team

Terry A. Sneed, PT, DPT, ATC, CEAS
Director
Terry is a native Washingtonian and the Owner and Director of Elite Physical Therapy & Wellness Center. She is a licensed Physical Therapist, Board Certified Athletic Trainer, Certified Pilates Practitioner with a specialty in rehabilitation, and Certified Ergonomist. She is also certified in Dry Needling.
Her experience in treating orthopedic, sports and performing arts injuries spans over 20 years, where she has provided physical therapy for dancers, actors, musicians, athletes and individuals. She was the touring physical therapist with the Broadway Production of "Bring in Da Noise, Bring in Da Funk" and provided back stage physical therapy with The Miami City Ballet for five years. Terry has treated performing artists from a variety of dance companies, schools and Broadway Productions such as The Bolshoi Ballet, Joe Goode Dance Company, "Fosse", "Hot Feet", The Kirov Academy of Ballet, Washington School of Ballet, and Duke Ellington School for the Performing Arts. As an Athletic Trainer Terry traveled with and managed sports injuries for multiple collegiate sports teams.
Terry received two Bachelor's degrees from Howard University; one in Physical Therapy and another in Athletic Training and recently completed her Doctorate in Physical Therapy. She holds memberships with the American Physical Therapy Association, International Association for Dance Medicine & Science and the National Athletic Trainers Association.
Sarah was born and raised in Tampa, and began dancing when she was 4 years old. As a collegiate level dancer, she suffered multiple injuries that introduced her to the field of physical therapy and inspired her to pursue career in orthopedic rehabilitation. She received her doctoral degree from Touro College in New York, and was selected for a dance medicine affiliation with the Boston Ballet. Following graduation, she continued her involvement in the performing arts and was the touring therapist for RIVERDANCE'S 25th Anniversary Tour and HAMILTON'S National Tour.
As an active member of the APTA and International Association for Dance Medicine and Science, Sarah emphasizes evidence based treatment and focuses on individualized care. Her integration of therapeutic exercise and advanced manual therapy techniques provides optimal outcomes for orthopedic injuries. She is skilled in biomechanical analysis and functional training for peak athletic performance. She holds advanced certifications in dry-needling and is a RYT-200 certified yoga instructor. Sarah's main goal is to provide every patient with the highest level of care and help them return to their prior activities stronger than before.
Outside of the clinic Sarah enjoys hiking with her dog, biking, live music, and cooking. As a transplant to the D.C. area she is excited to explore the city and become more involved in the local community!
Kyle is a National Academy of Sports Medicine (NASM) certified personal trainer, BOC Certified Athletic Trainer, and National Council for Certified Personal Trainers (NCCPT) Certified Flexibility Specialist. He holds a Bachelor's Degree in Athletic Training from University of Delaware.
Kyle has experience with managing sports injuries as a High School Outreach Athletic Trainer, with partner-assisted stretching, and with 1-on-1 personal training. His personal training focuses on improving movement quality, posture, strength, mobility, and balance by utilizing a variety of fundamental movement patterns at an appropriate intensity to achieve any goal. He believes that anyone can learn how to take command of their own body and health.
Outside of the clinic you can find Kyle Lindy Hopping in Josephine Butler Parks Center, hiking through Glover-Archbold Park, or relaxing at a coffee shop.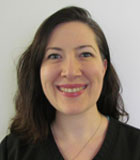 Akrivi (Tina) Craft, PTA

Tina is a Montgomery County native, who despite her varied careers, has always had a career that focused on helping people. Tina graduated from Magruder HS, and then went to York College of Pennsylvania where she earned her B.S. in Criminal Justice. After working almost a decade in the criminal justice field, Tina felt it was time for a change. Eventually, her path took her back to school to study physical therapy. Tina earned her A.A.S. as a Physical Therapist Assistant from Montgomery College, and is licensed in both Maryland and D.C. Tina has experience in both inpatient and outpatient rehab settings, but her passion is outpatient orthopedics. Tina believes in a whole-body approach to patient treatment and rehab, with a focus on both the manual and the exercise aspects of therapy.
Tina feels that a person should never stop learning, and eventually wants to become certified in vestibular and concussion rehabilitation. In her spare time, Tina enjoys belly dancing, reading, and spending time with her husband and two dogs.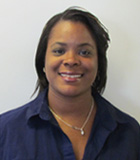 Erica Fitch
Billing Manager
Erica is a certified Insurance Coding Specialist and Medical Assistant with 18+ years of experience.  Her career has led her to gain experience in multiple specialties to include OB-GYN, internal medicine, physical therapy, psychology, and ophthalmology medical billing for providers as an independent contractor or as an office employee.  Erica stays informed with ever changing insurance companies rules by attending continuing education classes and by media updates. She has strong work habits, and is a professional  as well as dependable team player.